My swap partnerHeather out did herself. I am so excited. No one has ever knitted me socks. And these are beautiful socks. They fit perfectly
First the package. Just beautiful. I was afraid I would stab the socks. Pretty pretty. See those sweet round tins. One has beautiful stitch markers the other has a matching row counting bracelet. Heather must have known about my post it tick off the row method ;-)Also a package of note cards, knitting related. Did you make them Heather?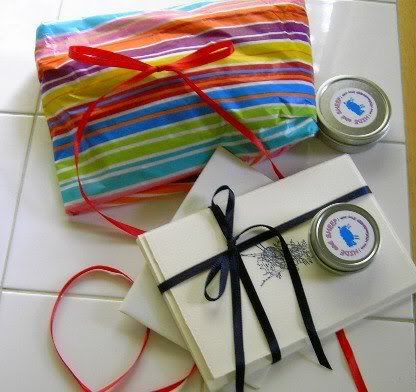 Rip...sorry I have no control here. Inside were these beautiful socks. Heather has done a very complex pattern. She has carried the pattern down the back of the leg to the heel. The yarn is RED, I love it. Very very soft. And they fit perfectly. Heather I envy your extremely tidy gusset decreases.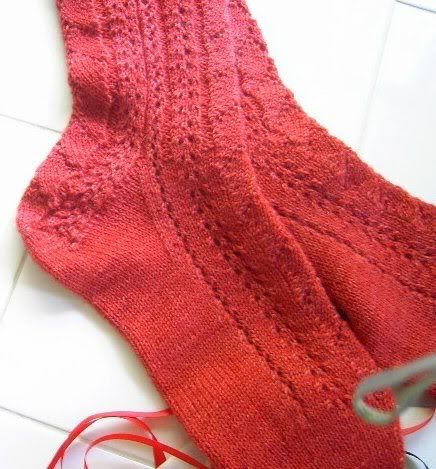 The pattern down the back of the leg and heel




Thank you so much Heather, I will think of you every time I wear them. I would have modeled them, except the heat index today was 110 and hotter tomorrow. As soon as we have some normal weather I will get my daughter to take some pictures :-)